All the city's hubub collided together into a hot and humid kaleidoscope of Shanghainess. Stay tuned for more.
整個城市的喧囂衝撞成上海人濕熱的萬花筒。敬請期待更多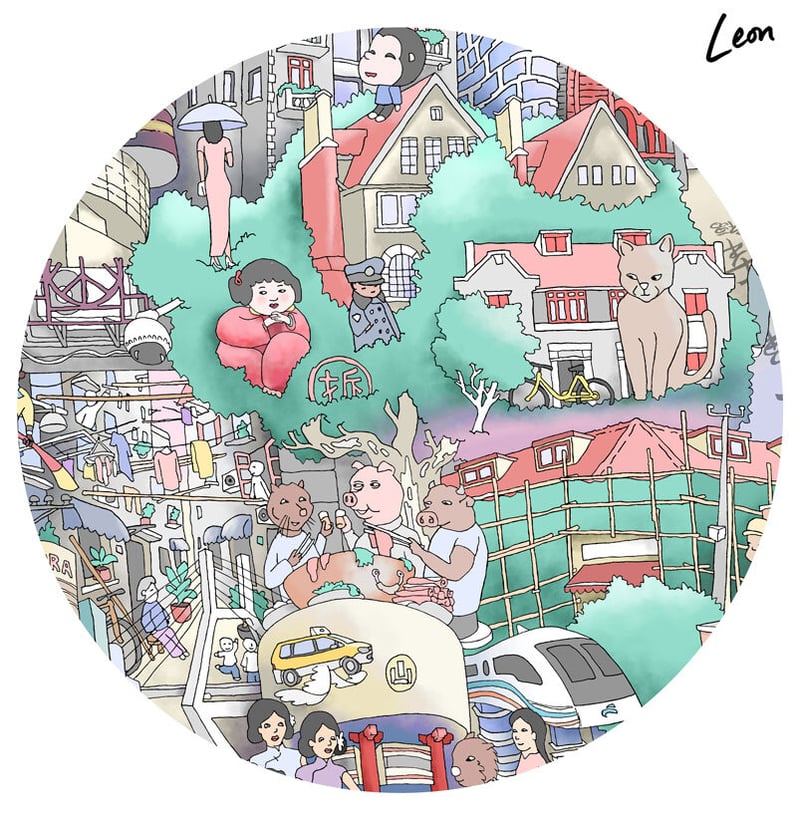 An excerpt of the larger artwork
Work officially begun on this piece back in 2009 in Leon's head when he first arrived in the city. In late 2017 he finally sat down to put pen to paper and all things Shanghai came tumbling out. 該作品正式開始於2009年,在Leon第一次到上海時,腦中已有構思。 2017年底,他終於坐下來付諸實踐,上海諸般人事物都栩栩如生、歷歷如繪。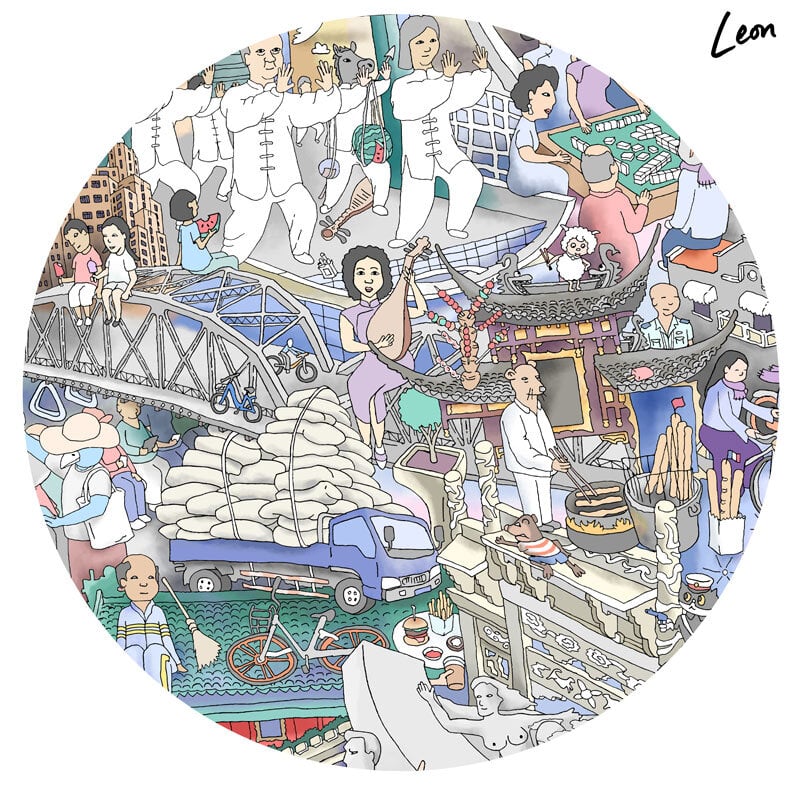 An excerpt of the larger artwork
After just 3 sleepless weeks, it was all there on the page. Shanghai embodied: 僅經過3週不眠,上海就呈現在作品中了。 上海體現為: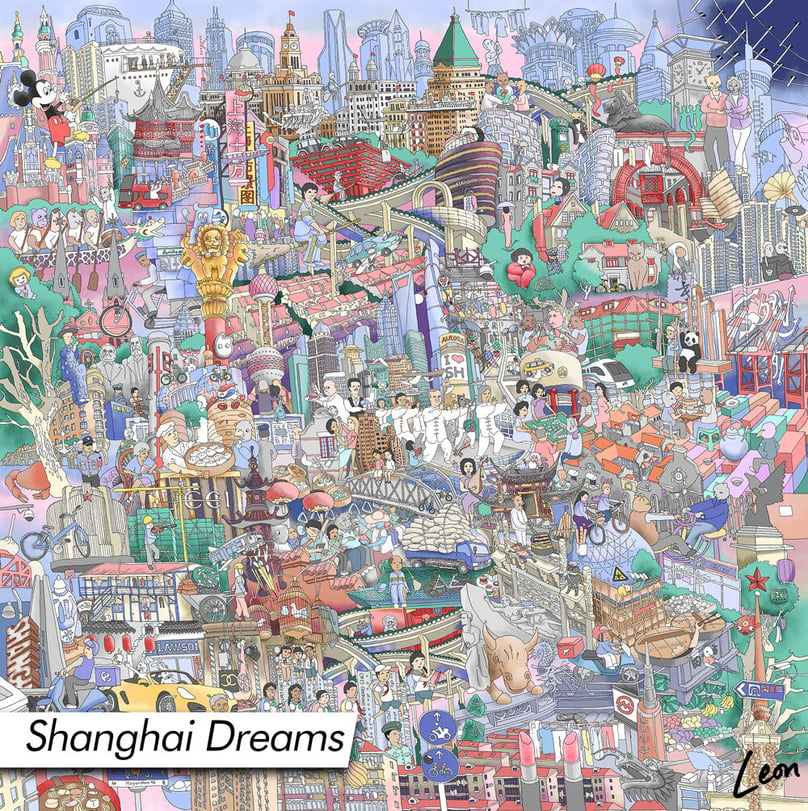 A Celebration of Beijing's Glorious Pandemonium 北京榮耀混亂慶典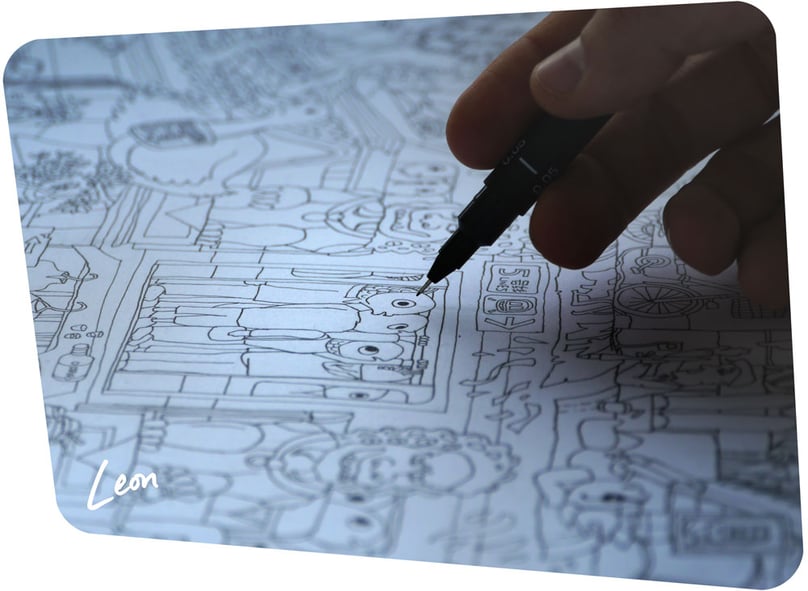 Drawing 'Beijing Technicolour Dream Coat'
Join Leon for a whimsical journey through the hutongs, high-rises and sights. 與Leon一起穿越胡同、高樓和景點,展開異想天開的旅程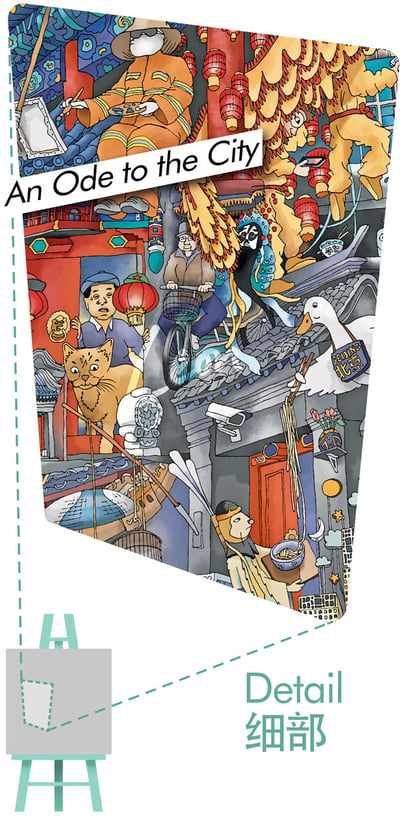 Small section of 'Beijing Technicolour Dream Coat' 北京夢幻彩衣"的小部分
Flying 三轮车s collide with dangling window cleaners while ferraris screech past eternally patient stone lions. 三輪車飛起與懸空的窗戶清潔工相撞,而法拉利則經過永遠耐心的石獅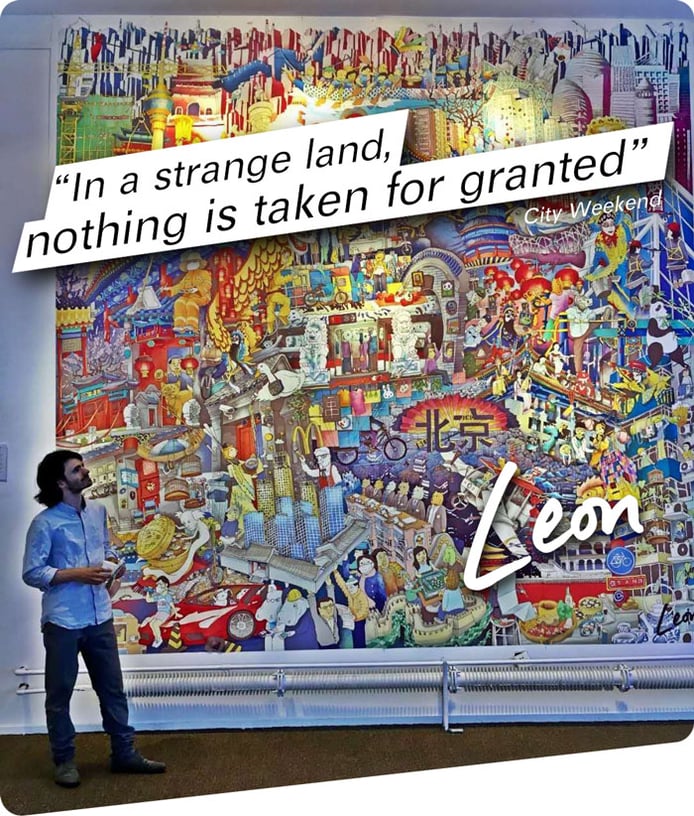 'Beijing Techicolour Dream Coat' as exhibited in 798's IBCC gallery 北京夢幻彩衣於789 的 IBCC 藝廊展示
What would happen if all of Beijing was invited to one opera house to became the performers, musicians and audience? Here's the joyously absurd answer.. 北京的居民都被邀請到歌劇院成為演員、音樂家和觀眾? 這有令人愉悅且荒谬的答案…..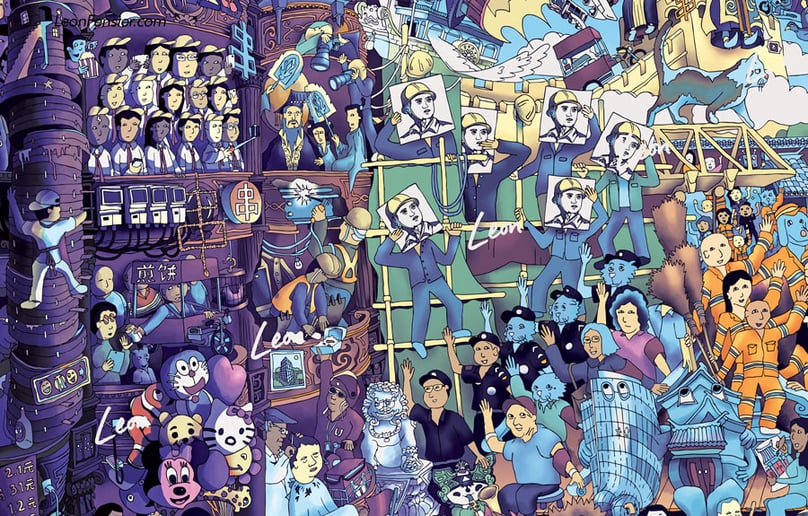 Small section of 'Opera House Beijing' '北京歌劇院'的一小部分
The artwork captures the restless grandeur and bustling energy of Beijing. It's a unique way of seeing the city.本作品捕捉了北京動盪不安的宏偉活力。這是觀看城市的獨特方式。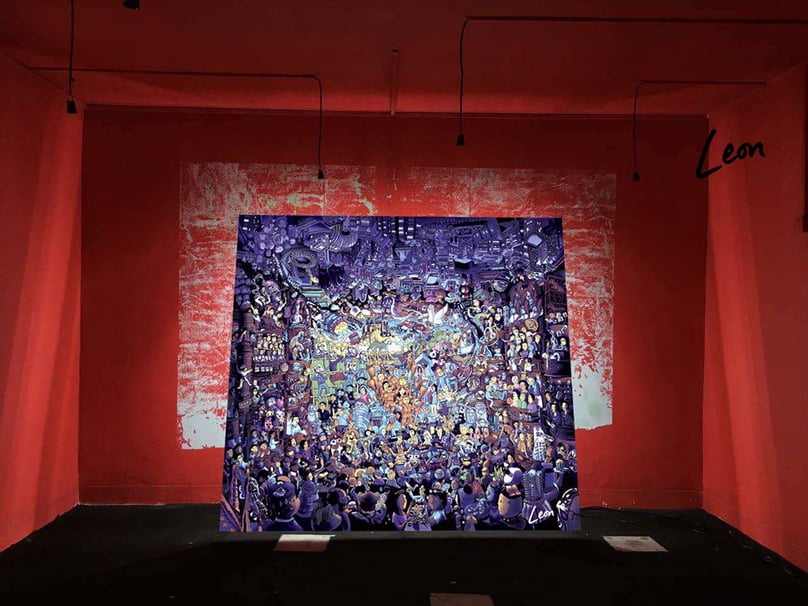 'Opera House Beijing' as exhibited in Beijing's Dashilar "北京歌劇院"展示於北京大柵欄
A work overflowing with exuberant details to discover and new stories emerging on each viewing.
這幅作品滿溢豐富細節,每次欣賞時都能發掘新故事。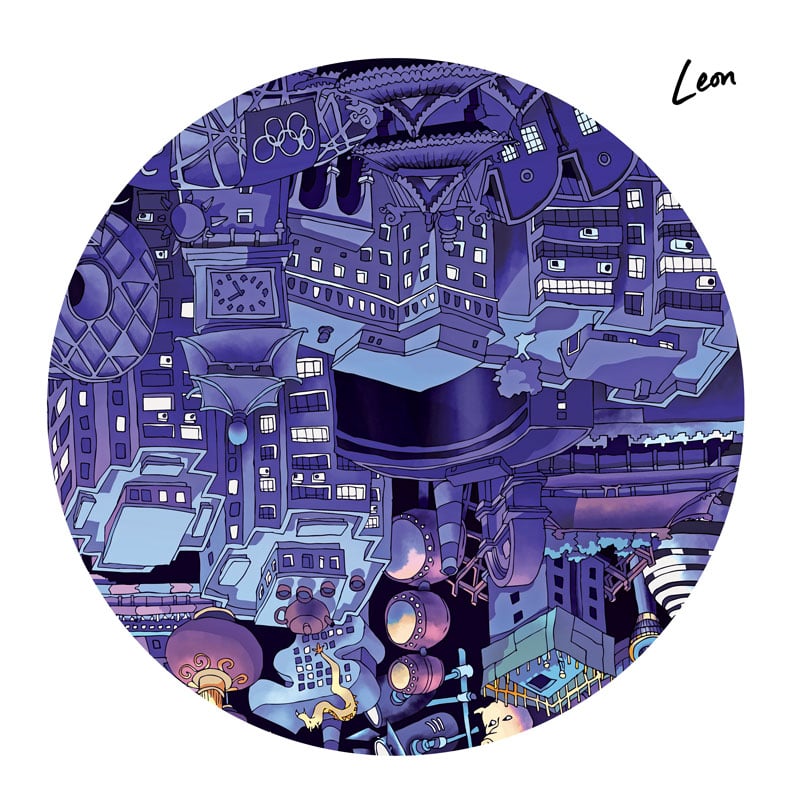 An excerpt from the larger artwork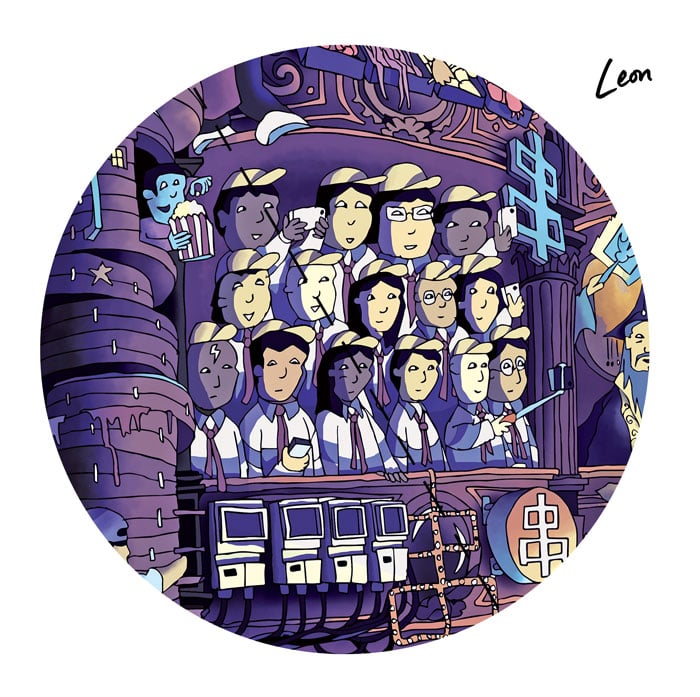 An excerpt from the larger artwork