Leon has turned his hand to the city of Jerusalem. The intensity, layered stories and personalities of the city crammed into a single artwork.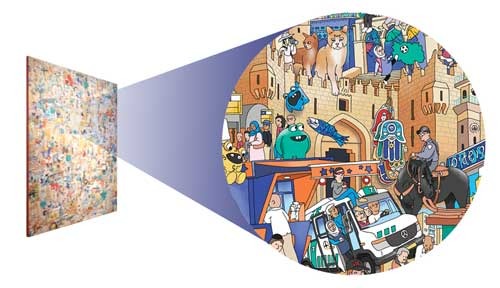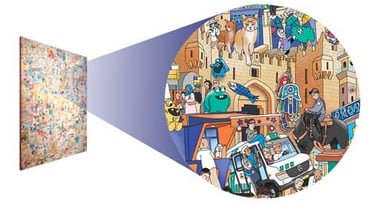 The work recently formed the basis for an art installation in Taipei.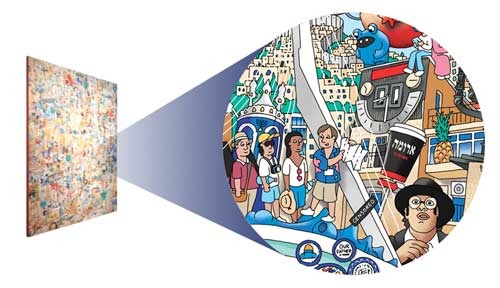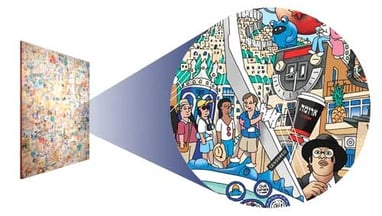 This is an artwork you can keep returning to, finding new stories and contradictions each time.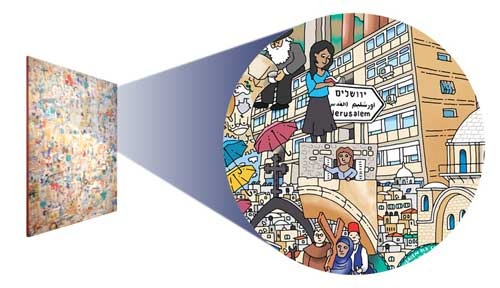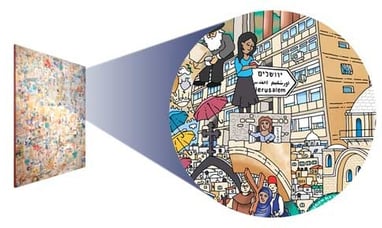 The artwork can already be ordered as a hand-crafted print, or as a personalized print. The original is in Jerusalem.